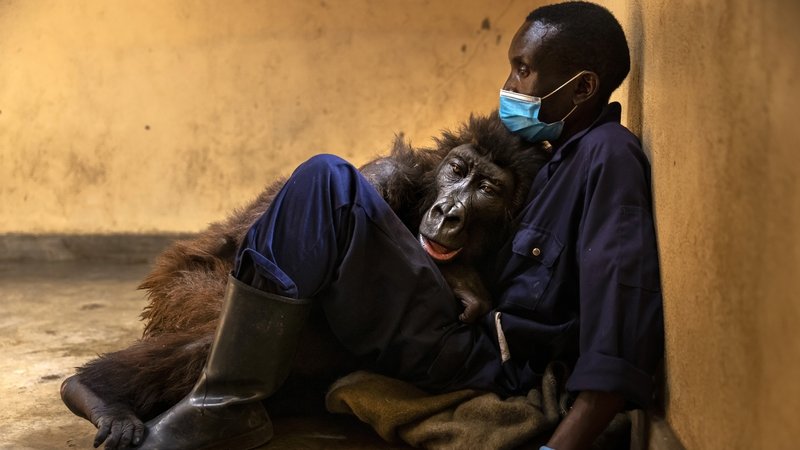 A gorilla who became famous after a ranger's selfie went viral in 2019 has died in Virunga National Park in the Democratic Republic of the Congo.
In a photograph released this week, Ndakasi is pictured lying in the arms of her caregiver, Andre Bauma, before dying days later on 26 September after a prolonged illness.
Ndakasi earned notoriety after a 2019 photograph was posted on social media and soon turned viral as people noticed how human-like the gorillas appeared as they stood upright and appeared to stoically pose.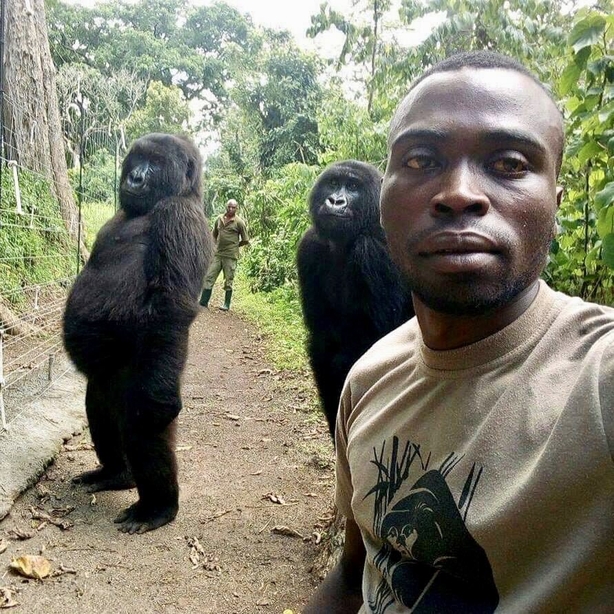 Mathieu Shamavu took the 2019 selfie with gorillas Ndakasi and Ndeze and spoke about how the primates often imitate human behaviours.
"When they saw me take out my phone they dropped what they were doing, spotted the camera and watched," Mr Shamavu said at the time.
But this human-like behaviour is a normal occurrence for the gorillas at the Senkwekwe Center, Mr Shamavu added.
"You see they can walk one or two metres on two legs but also these animals are so used [to humans], they like to imitate and do what people do," he said.
The Senkwekwe Center for Orphaned Mountain Gorillas was established in 2009 to care for orphaned mountain gorillas who were victims of poaching.